Incorporated in 1987, IAS Products Ltd. is located in North Vancouver, British Columbia, Canada. Our worldwide clients also recognize our company as Integrated Aqua Systems. IAS has been providing consulting, equipment, and product services to most of the world's largest aquaculture producers for over 26 years. As a full equipment design and manufacturing company IAS offers consulting, equipment servicing, and a range of products to address the feeding, lighting and monitoring of caged aquatic species ranging from fin fish,  prawn, to micro and macro algae. IAS Products began its life producing portable, hand-controlled, water-driven feed pellet broadcasters in response to industry concerns over hand feeding and operator health and safety issues. Over the years we have grown with the industry to provide an ever-expanding range of cost-effective feed delivery, broadcasting, monitoring and control systems, along with a full range of underwater lighting products. All equipment operates using proprietary PLC, wireless control networks, machine vision feed pellet video monitoring, and electronically controlled LED technologies. Our latest business adventures include new subsurface feeding systems to address submerged cages, autonomously monitored and controlled wireless access of offshore farm site operations, and new software controlled high efficiency underwater LED lighting systems.
Our Team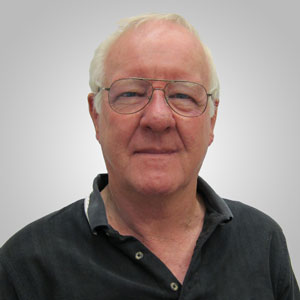 Lionel
Technical Design
Lionel is our company founder who started IAS back in 1986. Born with an inquisitive streak and a somewhat amusing tendency to wander around muttering the word 'why'. Lionel hates not knowing the inner workings and reasons behind equipment design and operating idiosyncrasies and works hard to understand the finest details around the issues at hand. This tenacious focus on the how's and why's has been aimed in the direction of mechanical and systems operating principles as they apply to broadcasting and controlling feed pellet delivery. Way back in 1986 companies were feeding by hand and Lionel just couldn't understand why a self-contained mobile feeder wasn't available that could evenly distribute feed pellets over water. And so IAS began. With a broad knowledge base and a 'Kiss' mantra (keep it simple st*p*d) Lionel remains the driving force behind the creation of the modular and effective feed delivery and control systems IAS Products Ltd offers.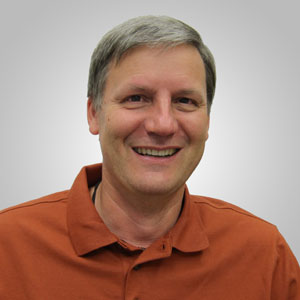 Tim L.
Operations
As Lionel's business partner since 1988, Tim tends to ask lots of questions. What Tim is doing is working hard to clearly identify and understand client equipment needs and expectations and to match this information to components, products, and systems currently produced by IAS. To assist in this process Tim brings his other passion in life, Alternate Dispute Resolution, to IAS applying a broad range of effective communication skills to actively listen and highlight client equipment operating and performance requirements. This communications style also works well in maintaining IAS message as a 'go to company' for clients with unique site operating challenges and/or new alternative species grow out needs. Like Lionel, Tim is a Meccano Set® kind of guy who gets excited when, after clearly identifying and communicating a client's needs to the IAS Team, the energy within begins to grow as new brainstorming ideas and options starting to percolate. The combination of clear and concise information gathering along with a broad repertoire of components, products and systems ensures that IAS offers significantly shorter product development times, accurate response to client needs, and unparalleled client satisfaction.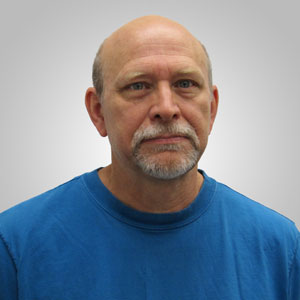 Robert
Head Production Technologist – Electrical and Electronic
Robert brings to IAS high level skills in electronics as exhibited in the fact that not too much goes 'pop' or 'bang' in the department… Another inquiring mind with many years of skill as an electronics technologist, Rob provides systems process, production run based electronic assembly skills, and team leadership skills from his time with an industry leading electronics company designing navigation and global positioning products for military and commercial applications. Robert reinforces our logical step-by-step product build philosophy and applies the same skills to our harsh environment product field-testing and evaluation procedures. Rob's mantra is document, document, and document with images. Throughout the electronic equipment design and development stages Rob maintains product component details, alternate supplier information and in-house software programs to ensure we can address current electronic equipment needs, client service and future product builds.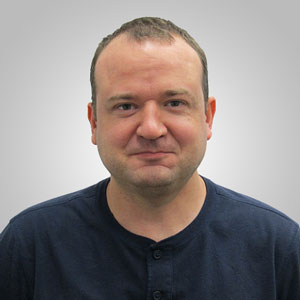 Tim C.
Head of Production – Mechanical Systems Millwright
As a formally trained and skilled millwright, Tim is another team member with a broad inquisitive mind and a broad range of skills including mechanical, fabrication, assembly and electrics. Tim is known as the soft-spoken, quiet man in our organization, which is contrary to the amount of noise he generates when out on the production floor. Besides making noise, Tim's forte focuses around production processes and metallurgy though you will also find Tim working away on Cad drawings, romping through inventory control, and build of material listings. Tim has the uncanny ability to source difficult to obtain production information on the Internet. Unflappable, consistent, exacting in fit and finish and even-tempered under pressure makes Tim the ideal man for the position. No matter what fabrication challenges are presented, Tim soldiers forward to formalize the best assembly process, and document the results. Final fit, finish, measurements, assembly steps and inventory components are all documented and handled by Tim ensuring that when service or additional product needed, IAS can address our client's needs.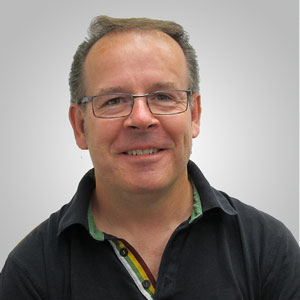 Rob
Product Support
Rob brings over 25 years of knowledge in the field of 12 volt dc battery, solar panel, inverter and generator technologies. Rob has spent numerous days in remote field locations addressing power and site operations – ideal training for what occurs at IAS installations.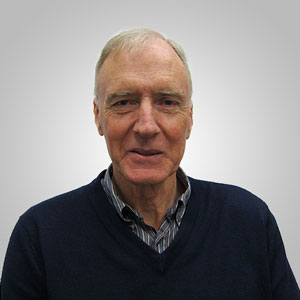 Alan
Accountant
Alan provides the stability needed to address international sales and service. Nothing gets past Alan, which is good since he minds the bank. We rely on Alan and his tight control on all aspects of accounting and his ability to instantly produce all the schedules and reports you could possibly want to ensure what IAS builds is on budget and equitably priced. While not a direct equipment contributor, without Alan's steady accounting and inventory management the rest of us could not do what we do best.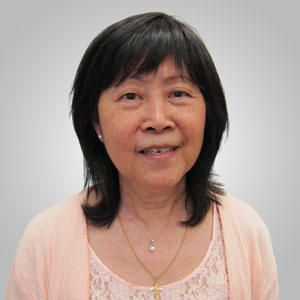 Pauline
Lead Administrator
Pauline masters all our paper flow, tracking suppliers and sub contractors, monitoring accounts payable and receivable and addressing client telephone and e-mail information requests. Pauline directs corporate communications and manages the often head-scratching process of component importation and final product export documentation. Another meticulous individual, Pauline has a good memory for details and possesses the ability to quickly grasp and correct anomalies in the accounting system. Pauline tracks and monitors our product design and assembly files to ensure we do not miss critical data. And yes it is true, if you need information – always be nice to the administrator.
Over 26 years of expertise in the Aquaculture Industry, we are happy to help! Please complete our contact form or give us a call toll free at 1.888.883.8885.
Ask Us, We're Here to Help