Our approach to product development is to design modules that allow us to mix-and-match individual component parts from one unit to another in order to build a complete feed delivery system, aeration system, or lighting system that better fits YOUR specific application. Though our products are presented here in catalogue form, do not simply select from what is available hoping it is a ready made solution. We encourage you to contact us with your farm's unique requirements so that you can levy our knowledge to acquire a customized solution that will fit your current and future growing needs.
Tell us more about your needs
Contact us for a free consultation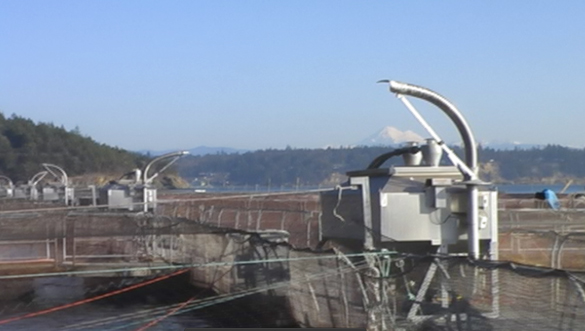 Aquaculture Feeders for Every Application
With over 30 years in the aquaculture industry, IAS Products designs and manufactures aquaculture equipment used on fish and shrimp/prawn farms worldwide. Whether your farm is a sea pen, raceway, pond, or RAS system we design and build feeding equipment for every application. All IAS feeding systems maximize feed coverage and feed spread to optimize feed conversion ratio and reduce feed handling and labour costs.
We provide the best-sized fish farm or shrimp farm feeding equipment to ensure the best future equipment expandability as site operations grow.
SeeBrite™ Aquaculture Lights
SeeBrite™ underwater LED aquaculture lights are designed for long term underwater submersion and are available in a full range of sizes, output levels, and LED light spectrums.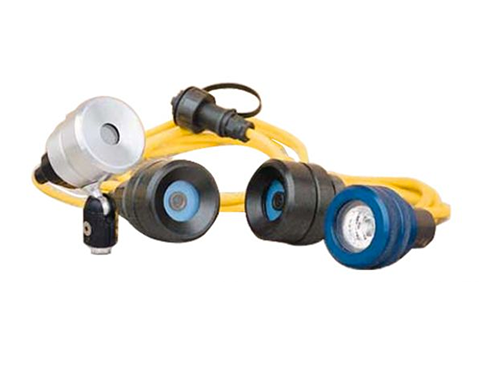 Environmental Monitoring
Monitor conditions on the farm using underwater cameras, mobile monitoring carts and environmental sensors. IAS specializes in providing remote farm locations that are faced with difficult acces and limited on-site resources with reliable, easy to operate and maintain equipment. All our equipment specifically addresses long-term immersion in a
harsh corrosive saltwater environment with minimum maintenance and servicing.